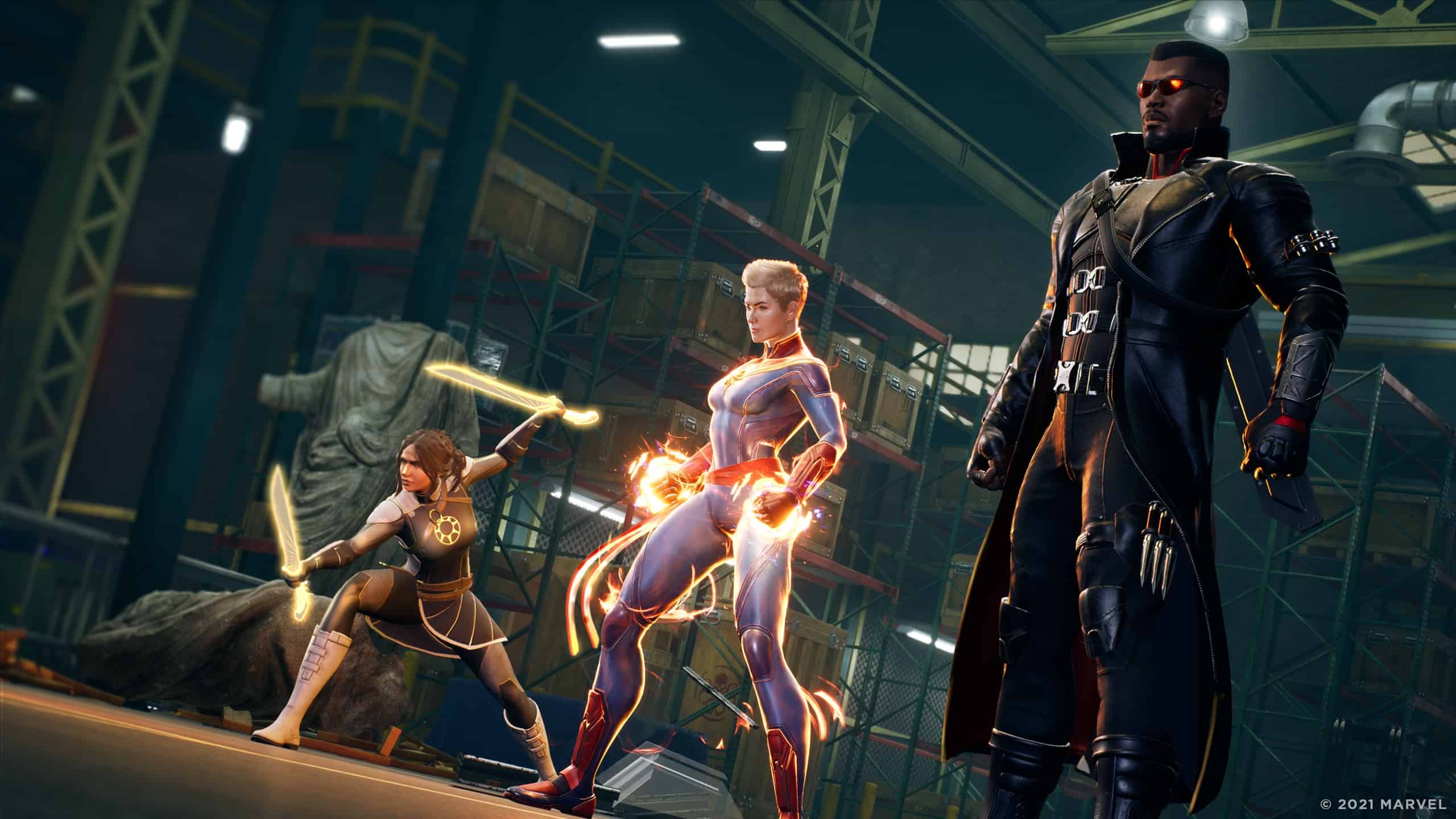 An XCOM-style game in the Marvel Universe? Oh please sign me up!
2K and Firaxis are the companies responsible for the XCOM remake series (the games I love the most so far, including the original XCOM from 1994) which brings a fresh take on the turn-based combat system.
So when they come up with another new tactical RPG game, I definitely side with it. This time my interest is even greater as they are working alongside Marvel on the new game called Marvel's Midnight Suns.
XCOM style tactical combat with Marvel heroes / characters? Oh yes please.
Marvel's Midnight Suns will feature an iconic collection of Marvel heroes ranging from the Avengers, X-Men, Runaways, and more. You will play as The Hunter, an abandoned Mother of Demons child called Lilith who just happens to be resurrected by Hydra. The object of the game is of course to stop Lilith.
You can take 3 heroes with you in battles and of course each hero has different skill sets. Interestingly, abilities are used in the form of a card system. It's a new and refreshing way to approach tactics and it actually allows Firaxis to develop on a new combat system that makes each hero play and feel differently.
There's also a combo system between the heroes you take to the battlefield and even a knockout with a quick and cool cutscene a la Final Fantasy Summoning.
You can also use the environment in the game, it seems. Push an enemy towards an explosive barrel or even off cliffs and breakable objects.
After completing the missions, you will return to the Abbey where you can develop relationships with the other heroes and strengthen their personal bonds. You can also give gifts to increase the friendship level (it reminds me a bit of Persona 5).
There will be explorations and dialogue options to choose from. Of course, you will reap rewards from it, such as unlocking new ability cards or upgrading the heroes' current abilities.
At Marvel, we're always looking to deliver new and unique experiences to our fans and know that people want to 'hang out' with their long-favorite Marvel heroes, "said Bill Rosemann, VP of Creative at Marvel Games. . "It's finally possible in Marvel's Midnight Suns. We couldn't be happier with the way 2K and Firaxis bring the mystical and darker stories of the Marvel Universe to the fore.
Marvel's Midnight Sun looks like an exciting game to grab hold of. Too bad it won't be released until March 2022. Get ready to meet Captain America, Blade, Wolverine, Captain Marvel, Dr. Strange and more!
For more information on Marvel's Midnight Suns, visit www.midnightsuns.com.