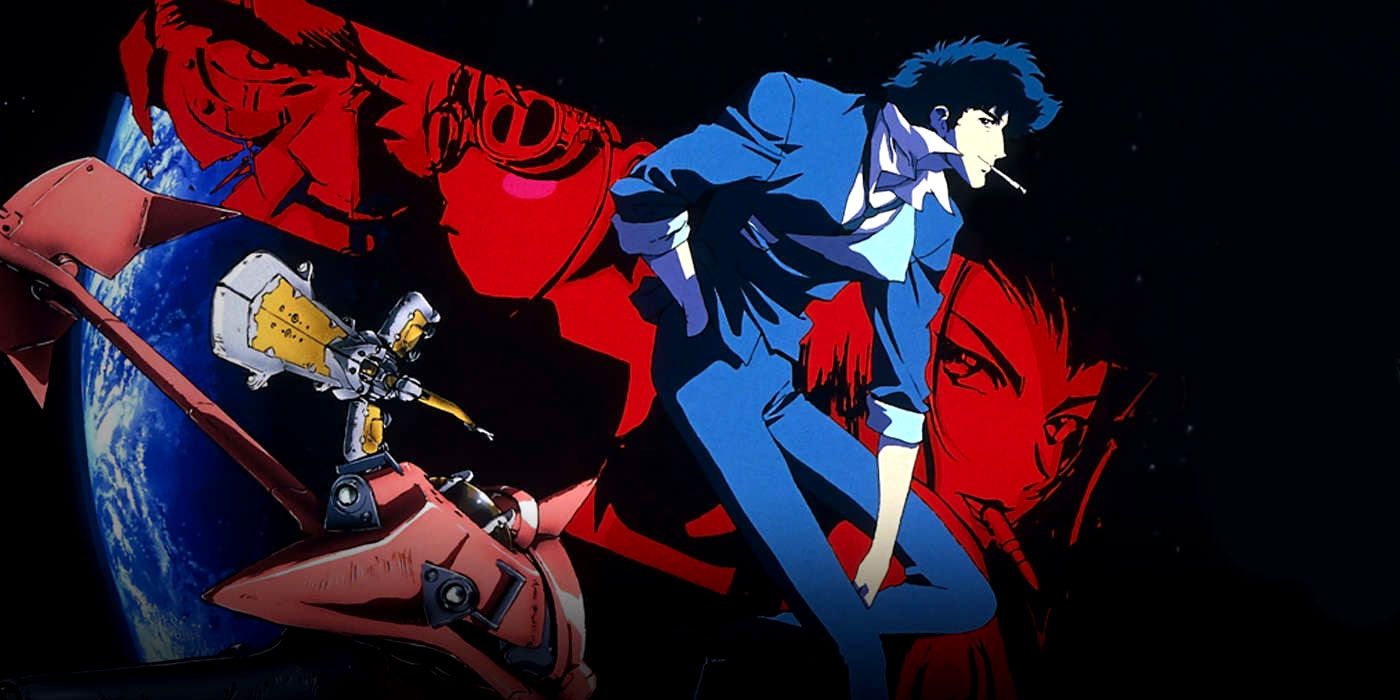 Funimation Celebrates Cowboy Bebop with Streaming Anime and New Merchandise
The classic Cowboy Bebop anime is coming to Funimation, with the announcement that several companies will be creating new products for the series.
Fans who want to reconnect with the unlucky bounty hunters from the original Cowboy Bebop can now stream the classic anime on Funimation.
The anime distributor has announced that all 26 episodes of the popular 1998 animated series are now available to stream through its subscription service. Funimation also announced the launch of a full licensing program for the show and has partnered with a number of different companies to create new toys, clothing and other merchandise featuring the characters and iconography from the series. neo-black. The new merchandise collection includes new vinyl figures and other merchandise from Funko and YouTooz, collector-grade resin figures from First4Figures, and even credit card covers from Cucu Covers. Funimation has also partnered with Hot Topic to host a Watch-A-Long of the series' beloved 20th episode, Pierre Le Fou, on the retailer's official Discord server.
RELATED: Cowboy Bebop's Scariest Villain Comes to Netflix – & It Changes Everything
Funimation's Complete List of New Cowboy Bebop merchandise, partnerships and events are as follows:
New exciting offers from Funko later this year

A new line of clothing from Chalk Line in time for the holidays.

New Trends International posters coming this year

Resin statues figurines from First4Figures, including Jet Black, with more to add at Funimation

Choose your favorite Cowboy Bebop design and personalize your debit / credit cards with CUCU covers

Bioworld launched unique personalized apparel and accessories to retailers Hot Topic, Box Lunch, Spencer's, Atsuko and more

More clothes, wall scrolls, plush toys and small accessories from Great Eastern Entertainment

Fathead Removable and Reusable Wall Stickers

Six Youtooz Limited Edition Vinyl Figures
Cowboy Bebop originally premiered in Japan in 1998, to immediate critical acclaim. Directed by Shinichiro Watanabe, who would later become a director Samurai Champloo and Space dandy, and produced by Gundam Sunrise animation studio, the series was touted as an instant classic upon release thanks to its jazzy soundtrack, mature writing, and cinematic-quality animation. The series takes place in the near future where humanity has abandoned Earth in favor of settlements throughout the solar system, but is still plagued by modern issues such as corrupt politicians, organized crime, drug addiction and greed. . The show focuses on a team of skilled but unlucky bounty hunters, all of whom are weighed down by their pasts in different ways.
A live-action US remake of the anime is set to debut on Netflix on November 19. The stars of the series Harold and Kumar go to the white castleis John Cho as a casual jeet kune do Spike Spiegel expert, Luke Cage's Mustafa Shakir as former cop Jett Black, and Jurassic World's Daniella Pineda as Faye Valentine, the femme fatale whose past is shrouded in mystery. The live-action reboot will feature new music from Yoko Kanno, who composed the iconic soundtrack for the original anime, with Shinichiro Watanabe as the creative consultant for the new show.
KEEP READING: Cowboy Bebop: Casting Confirmed For Vicious, Julia, Gren & More
Source: Funimation
One Piece's strongest Straw Hats are Luffy and Zoro, but issue # 3 is controversial
About the Author