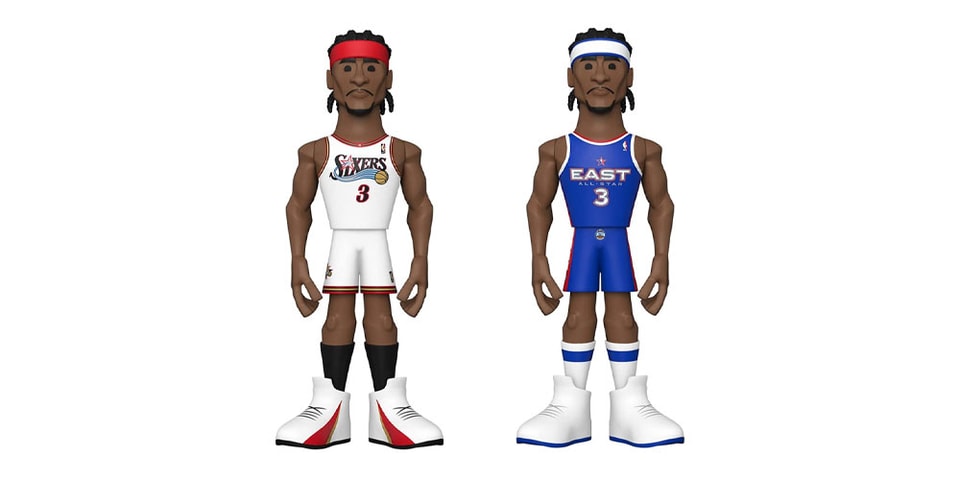 Funko pays tribute to NBA legends in latest drop
Funko is paying homage to some of NBA basketball's greatest legends in its latest release. Available in various sizes, fans can now get their hands on premium sports memorabilia figures of their favorite icons.
Honoring Allen Iverson's time with the Philadelphia 76ers, a Funko Gold vinyl figure sees the player dressed in his white Sixers uniform with a one in four chance fans can pick up Iverson in his black uniform for the 12-inch figure . Iverson also comes in five inches in his dark blue 2005 All-Star uniform, with a one-in-six chance fans can pick him up in a white uniform. Larry Bird is dressed in either a white Boston Celtics or a red All-Star, while Magic Johnson will be available in the classic gold Los Angeles Lakers kit. Shaquille O'Neal is remembered for his legendary time with the Lakers as well as his seasons with the Orlando Magic. Dennis Rodman is also on the Funko Legends roster and appears in his Chicago Bulls uniform.
All of these figures are part of Funko's GOLD collection. Each of the models comes in an elegant display-ready box that is easy to stack with other GOLD collectibles. All figures are available for pre-order on Amazon at a retail price of $10 for five-inch figures and $25 for 12-inch figures.
Elsewhere in design, STASH and Albino & Preto reconnect for the release of Medicom Toy [email protected]