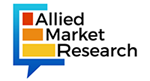 Industrial 3D Printing Market Expected to Hit $107.7
Portland, OR, Aug. 29, 2022 (GLOBE NEWSWIRE) — According to the report released by Allied Market Research, the industrial 3D printing market generated $15 billion in 2021 and is expected to reach $107.7 billion by 2031, growing at a CAGR of 21.9% from 2022 to 2031. The report provides an in-depth study of major investment pockets, trends market dynamics, regional landscape, major segments, value chain and competitive scenario. The report is a vital source of information for new entrants, major market players, stakeholders and investors in strategizing for the future and taking action to strengthen their position in the market.
Download a free sample report (Get a detailed analysis in PDF – 398 pages): https://www.alliedmarketresearch.com/request-sample/17517
Report coverage and details:
Report cover
Details
Forecast period
2022–2031
Year of reference
2021
Market size in 2021
$15 billion
Market size in 2031
$107.7 billion
CAGR
21.9%
Number of pages in the report
398
Segments Covered
Component, technology, end user and region.
Drivers
Growing demand for product customization to gain competitiveness
Rapid increase in the adoption of multiple materials for printing
Opportunities
Increase in applications from multiple industries
Improved manufacturing processes
holds back
High cost related to 3D printing
Requirement of qualified professionals
COVID-19 scenario:
The pandemic has negatively impacted the market due to strict lockdown regulations and prolonged lockdown in several businesses. The lockdown disrupted the supply chain and labor shortages hampered the manufacturing of 3D printing materials.
Major market players in the industry have experienced a huge downturn due to the shortage of skilled workers to develop 3D printing solutions.
The report offers a detailed segmentation of the global industrial 3D printing market on the basis of component, technology, end-user, and region. The report provides an analysis of each segment and sub-segment using tables and figures. This analysis helps market players, investors, and new entrants determine which sub-segments should be leveraged to achieve growth in the coming years.
Interested in getting the data? Find out here: https://www.alliedmarketresearch.com/purchase-enquiry/17517
Based on components, the hardware segment accounted for the highest share in 2021, contributing more than two-thirds of the total share, and is expected to maintain its leading status during the forecast period. Moreover, the segment is expected to show the highest CAGR of 22.1% from 2022 to 2031.
Based on the technology, the stereolithography (SLA) segment held the largest share in 2021, accounting for over a quarter of the market, and is expected to maintain its revenue dominance by 2031. However, deposition modeling of fusion (FDM ) the segment is believed to reflect the highest CAGR of 23.9% during the forecast period.
On the basis of end-user, the manufacturing segment dominated the market in 2021, contributing almost three quarters of the market, and is expected to maintain its dominance throughout the forecast period. However, the aerospace and defense segment would show the highest CAGR of 22.6% during the forecast period.
According to region, the North American market accounted for the highest share in 2021, contributing nearly half of the total market share. However, the LAMEA market is expected to show the fastest CAGR of 24.1% during the forecast period.
Get a detailed COVID-19 impact analysis on the Industrial 3D printing market: https://www.alliedmarketresearch.com/request-for-customization/17517?reqfor=covid
Key players of the global industrial 3D printing market analyzed in the research include 3D Systems, Autodesk Inc., Arcam Ab (General Electric), Envisiontec Inc., Canon Inc., ExOne Company, Eos GmbH., General Electric Company, GE Additive, HOGANAS AB, HP Inc., Materialise, OPTOMEC INC., Organovo Holdings Inc., Protolabs, SLM Solutions, Stratasys Ltd. and Voxeljet AG.
The report analyzes these key players in the global industrial 3D printing market. These players have adopted various strategies such as expansion, new product launches, partnerships and others to increase their market penetration and strengthen their position in the industry. The report is helpful in determining the business performance, operating segments, product portfolio, and developments of each market player.
Main benefits for stakeholders:
This report provides quantitative analysis of market segments, current trends, estimates and dynamics of Industrial 3D Printing Market analysis from 2021 to 2031 to identify the Industrial 3D Printing market opportunity .
Market research is offered with information related to key drivers, restraints, and opportunities.
Porter's Five Forces analysis highlights the ability of buyers and suppliers to enable stakeholders to make profit-driven business decisions and strengthen their supplier-buyer network.
An in-depth analysis of the industrial 3D printing market outlook helps determine the existing market opportunities.
Major countries in each region are mapped according to their revenue contribution in the global market.
The positioning of market players facilitates benchmarking and provides a clear understanding of the current position of market players.
The report includes analysis of regional and global Industrial 3D Printing market trends, key players, market segments, application areas, Industrial 3D Printing market forecasts and growth strategies of the market.
Key segments of the industrial 3D printing market:
By Component:
By technology:
Stereolithography (SLA)
Selective Laser Sintering (SLS)
Electron Beam Melting (EBM)
Fused Deposition Modeling (FDM)
Manufacture of rolled objects (LOM)
Others
Per end user:
Manufacturing
Aeronautics and Defense
Others
By region:
North America (United States, Canada and Mexico)
Europe (UK, Germany, France, Italy, Spain, Russia, Netherlands, Belgium, Poland and Rest of Europe)
Asia Pacific (China, Japan, India, South Korea, Australia, Malaysia, Thailand, Philippines, Indonesia and Rest of Asia Pacific)
LAMEA (Latin America, Middle East and Africa)
Avenue Basic Plan | Access to the library | 1 year subscription |
https://www.alliedmarketresearch.com/library-access
Sign up for the Avenue subscription to access over 12,000 business profiles and over 2,000 niche market research reports for $699 per month, per seat. For one year, the customer must purchase a minimum 2-seat plan.
Avenue Library Subscription | Request a 14-day free trial before purchasing:
https://www.alliedmarketresearch.com/avenue/trial/starter
"We have also published a few syndicated market studies in the same area that you may be interested in. Below are the titles of the reports for your reference, considering the impact of COVID-19 on this market, which will help you to assess the impact of the pandemic on the short and long-term growth trends of this market".
Reports on trends in the semiconductor and electronics industry (book now with 10% discount + COVID-19 scenario):
3D printing market By technology (stereolithography [SLA]Selective Laser Sintering [SLS]electron beam melting [EBM]Modeling of molten deposits [FDM]Manufacture of laminated objects [LOM]Others), Application (Consumer Electronics, Industrial, Aerospace, Automotive, Healthcare, Defense, Education & Research, and Others): Global Opportunities Analysis and Industry Forecast, 2020-2030
3D printing market in emerging economies – China, India, UAE, Brazil, South Africa (Components and Applications) Opportunities and Forecast, 2013-2020
Personal 3D printer market By type (hardware, software and services), material (plastic, metal, ceramics, resins and others), technology (molten wire deposition modeling [FDM]Stereolithography [SLA]Digital light processing [DLP]Continuous production of liquid interface [CLIP]Selective Laser Sintering [SLS]Stratification by selective deposition, Multi-jet fusion, Polyjet, Selective laser fusion [SLM]and others), form (filament, powder, and liquids), additive manufacturing process (material extrusion, powder bed fusion, light-curing, material jetting, and sheet lamination), and application (education, entertainment, photography, architecture, fashion and Jewelry, and Others): Global Opportunities Analysis and Industry Forecast, 2021-2030
3D technology market By Product (3D Printing, 3D Glasses, 3D Display, 3D Imaging, 3D Camera, and 3D Scanner), Application (Media & Entertainment, Automotive, Industrial, Healthcare, Military & Defense, and Others): Global Opportunity Analysis and Market Forecast industry, 2021-2030
About Us:
Allied Market Research (AMR) is a full-service market research and business consulting wing of Allied Analytics LLP based in Portland, Oregon. Allied Market Research provides global corporations as well as small and medium enterprises with unrivaled quality of "market research reports" and "Business Intelligence solutions". AMR has a focused vision to provide business insights and advice to help its clients make strategic business decisions and achieve sustainable growth in their respective market area.
We maintain professional relationships with various companies which helps us to extract market data which helps us to generate accurate research data tables and confirm the utmost accuracy of our market predictions. Allied Market Research CEO Pawan Kumar helps inspire and encourage everyone associated with the company to maintain high quality data and help clients in every way possible to achieve success. All data presented in the reports we publish are drawn from primary interviews with senior managers of large companies in the relevant field. Our secondary data sourcing methodology includes extensive online and offline research and discussions with knowledgeable industry professionals and analysts.

Contact:
David Correa
5933 NE Win Sivers Drive
#205, Portland, OR 97220
United States
USA/Canada (toll free): +1-800-792-5285, +1-503-894-6022
UK: +44-845-528-1300
Hong Kong: +852-301-84916
India (Pune): +91-20-66346060
Fax: +1(855)550-5975
[email protected]
The Web: https://www.alliedmarketresearch.com
follow us on LinkedIn, Twitter and Facebook