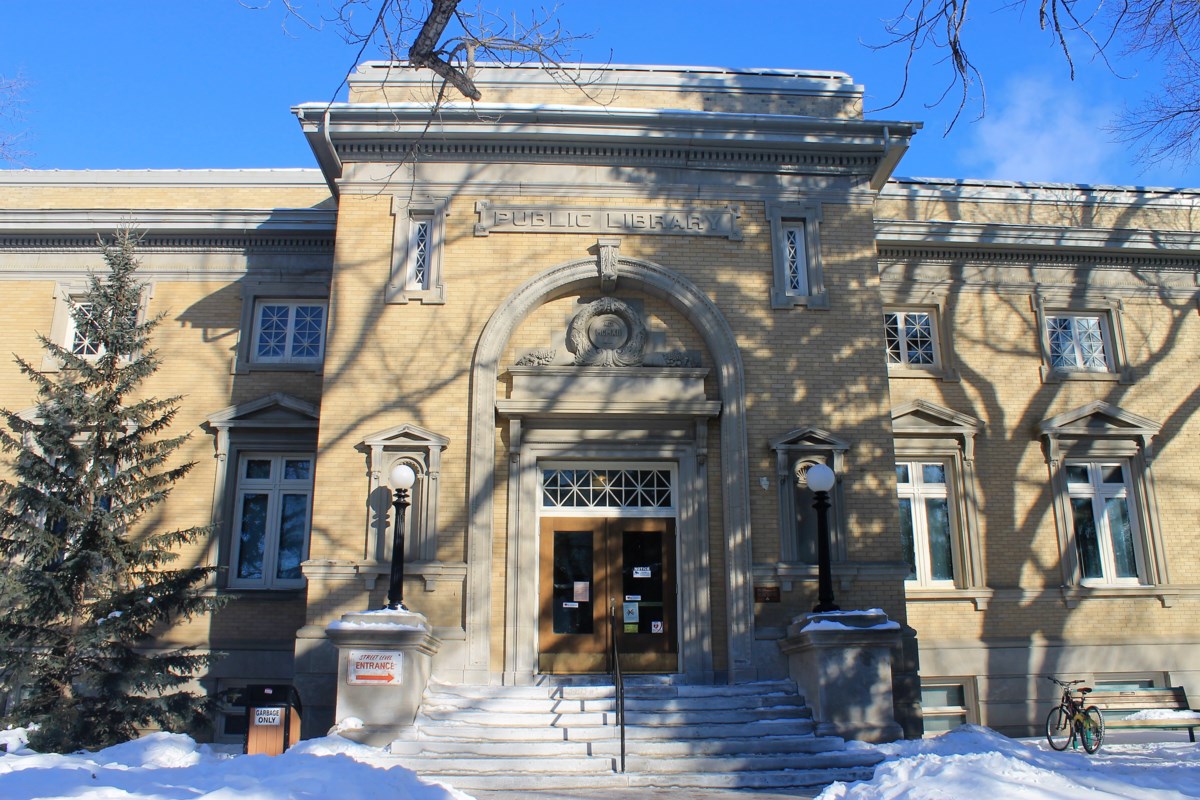 Knitting, Anime, Romance and Video Games at MJPL in February
Moose Jaw Public Library (MJPL) Blends Virtual Programming for Youth with In-Person Activities for Adults in February and Encourages Locals to Fall in Love with Knowledge and Learning for Valentine's Day
The Moose Jaw Public Library (MJPL) mixes virtual programming for youth with in-person activities for adults in February and encourages locals to fall in love with knowledge and learning for Valentine's Day.
Adult programming (in person)
The Avid Knitters Club will meet two Tuesdays in February, February 1 and February 15. Meetings will be at 2:30 p.m. Wear a mask and bring your needles and yarn. Everyone from beginners to veteran fiber artists are welcome. The library is unable to offer refreshments at this time, so bring a bottle of water.
John The Sergeant of Bridges Communications Group, a Moose Jaw mediation service, will be holding a workshop at the library on Thursday, February 3 at 2:30 p.m. The Sergeant will offer advice on family conflict issues such as estrangement, conflicts between siblings and other emotional complications. There will also be an opportunity to learn how to manage disputes surrounding estate planning, long-term care options and home care.
On Wednesday, February 9 at 2:30 p.m., the MJPL Book Club will meet to discuss Lorna Crozier Little under the sky: memory of the prairies. The book is a collection of poetic memories from Crozier's childhood in Swift Current. Crozier has written 15 books of poetry, won awards and entered Halls of Fame around the world. She was made an Officer of the Order of Canada in 2011.
Saturdays are all about Magic: the Gathering, one of the most popular card collecting games in the world. Magic is known as the most complex game in the world due to its annual rule updates and additions. Players build their own decks using a variety of rulesets, including historical, Standard, modern, and challenger. Decks can have very different themes, such as all-out aggression, defensive capture and neutralization, "crawling" to overpowered final assaults, and many decks trying to find common ground.
Magic will be played February 12 and 26 from 2:00 p.m. to 5:00 p.m. Challenger decks are usual, but anyone can come and try the game – the library has spare decks for beginners.
The MJPL film club meets on February 14 at 6:00 p.m. to watch Richard Linklater's film before sunrise (1995). A discussion about the film will follow. before sunrise is an independent film starring Ethan Hawke and Julie Delpy as two young tourists who spend a single day together in Vienna.
Finally, the Purely Canadian Book Club will meet on Thursday, February 17 at 2:30 p.m. to discuss Regina author Zarqa Nawaz Laughter to the Mosque: The Misadventures of a Muslim Woman. Nawaz is known as the creator of the sitcom Little mosque on the prairie, which debuted in 2007 and ran for six seasons. Nawaz breaks down the life of a Canadian Muslim woman with humor, affection and a slight irreverence that has sparked some controversy.
Youth programming via Discord
Dungeons and Dragons for Teens continues to be a draw at the library. Registration is required to allow time to build the character. If an epic adventure without leaving your home appeals to you, this adaptable, improvisational, and often hilarious improv game might be for you.
The game takes place every Friday from 4:00 p.m. to 6:00 p.m. for 13-19 year olds. Email [email protected] or join the Discord server (https://discord.gg/HAs8rff) to sign up or for more information.
The Teen Digital Anime Club will meet on the library's Discord server (as above) on Saturday, February 12 at 7:00 p.m. to watch The satellite girl and the cash cow (2014). This Korean film is about a satellite who turns into a girl and a musician who turns into a cow. They team up with a talking toilet paper roll. Yes actually.
Finally, on Tuesday, February 22 at 4 p.m., the Teen eBook Club will discuss Before the coffee gets cold by Toshikazu Kawaguchi. The book tells the story of a cafe where customers can travel back in time using a certain seat – but only while the ghost who normally sits there goes to the bathroom. Oh, and you have to come back from time travel before your coffee gets cold.