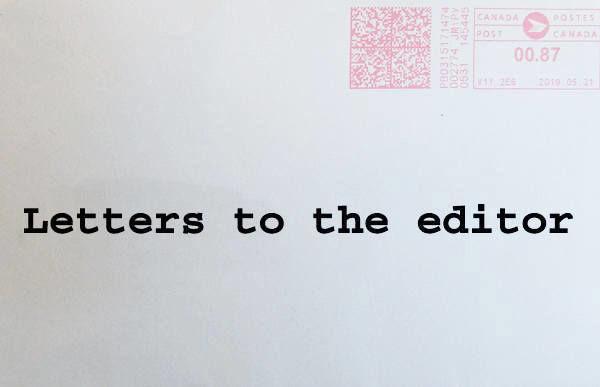 Letters to the editor: Saturday July 17, 2021 | Notice
It's not enough to stick people somewhere
Mr. Editor:
Subject: "Supportive Housing Developments in Penticton" (Herald, July 16).
I like Con. Julius Bloomfield's column on supportive housing developments in Penticton. It's always good to know what advisers are thinking.
His proposal for a performance bond to ensure good conduct is excellent. However, what if the insurance expires for some reason in years? All of the housing on the three motel property at the south end of town purchased by BC Housing will likely be there for the next 50 years. Unfortunately, a performance bond clearly indicates that it is there because it is needed. That alone should tell you that this is a band-aid solution and the wrong solution.
Housing is prolific in large cities. Politicians generally see it as a quick and heartwarming solution, leaving problem communities to future generations when they are long gone. It is not good enough.
Kelowna also seems to be taking the easy way out. Buildings as affordable housing are an old concept. They sponsor generations of future criminals as children grow up in this environment and experience life outside of the normal ties of life. We can and must do better and expect more from our politicians.
The only glaring omission in Bloomfield's column was the quality of life of building occupants. While performance bond may help reduce crime affecting the outside community, it does nothing to ensure that future generations of children who grow up in these projects live in crime-free environments with community role models that enable them to become responsible and law-abiding citizens. This is why small units scattered throughout the city are a better option. Peer pressure and role models produce future generations.
If BC Housing goes ahead with the three motel project, then they need to build diversity to ensure that they move away from the concept of a building that would be a disaster for the current generations of children being ruined by this. quick fix mentality.
It is not enough to lock people somewhere. The objective must be to improve the quality of life of the occupants and the surrounding community. In doing so, we also ensure the quality of life for future generations in the region; reduce crime and build a stronger crime-free city.
Elvena Slump
Penticton
LNG is not acceptable tthe fuel of the transition says the ex-MLA
Mr. Editor:
As a former NDP MP for Okanagan-Penticton, I add my voice to that of the many British Columbians who are fervently calling on the provincial government to act more decisively on global warming.
When it comes to reducing global warming, the current BC government has made two structural and, in my opinion, damaging decisions in the long term: complete the Site C dam and promote and subsidize, at the highest. level never reached, liquid natural gas (LNG). From an economic, technical and common sense territory protection point of view, site C should have been deleted.
A negative point of Site C that is not often cited is how this project undermined the overall momentum to build a more diverse and sustainable energy grid using solar, wind and geothermal energy, built with private funds and public.
And when it comes to LNG, science and common sense tell us that you can't save a world on fire by throwing gas on it. LNG is not an "acceptable transition fuel!" "
From cradle to grave, it produces a dangerous level of climate-altering greenhouse gases (GHGs) that our failing atmosphere and burning earth cannot withstand.
So where are we now? We British Columbians will bear the costs of a Site C dam that the NDP and Liberal governments are determined to build. It is the intention of both parties that, to a large extent, the electricity produced will provide electricity for the processing of natural gas. More global warming, stranded infrastructure and declining commodity yields are what our future holds.
No! This carbon must be left in the ground. Rather, the energy produced by Site C must be used creatively to build a truly sustainable renewable energy economy in BC while meeting BC's growing clean energy needs.
To begin with, concerned citizens of British Columbia must demand that our government abandon ill-designed subsidies to the LNG industry and devote those funds to building a vibrant renewable energy economy by using new energy from site C and other renewable sources. Making this happen will not be easy.
Call, write and stand with signs outside the offices of Prime Minister John Horgan, Minister George Heyman, Minister Katrine Conroy and your MP. Let them know that we need courageous action on our warming climate. We must not fail in our efforts to change course: let this government know that we do not want heated domes, fires and floods to become our new normal.
It is the taxpayers of British Columbia who will be grappling with the enormous impact and cost of Site C, so at the very least we should ensure that the electricity produced is used to reduce, not increase, our contribution to global warming.
Jim beattie
Penticton
Cannings turning climate change into an electoral issue
Mr. Editor:
Re: "Hundreds of people died from the heat" (July 14).
MP Richard Cannings was quite dramatic in his article on the effects of the current heat wave and climate change. But it is too vague on the corrective measures that could be taken.
Cannings is a politician seeking re-election and wants to ride the climate pony to win. We can't really blame him; everyone does it.
Politicians love to signal virtue and declare big climate ambitions for the future, which allows them to avoid the political backlash of short-term actions. That's why we hear about net zero emissions targets in 2050, legislative conversion to electric vehicles in 2040, and wacky bans on plastic straws and grocery bags instead of more immediate and meaningful actions.
They keep killing fossil fuels and pipelines, but our lifestyles (including theirs) and the economy are consuming oil at an ever increasing rate. They are also big on wind and solar power, although they have never identified the net environmental impacts, gains or costs of that. It's pie in the sky. We are being sold a pig in a sack, but the political benefits of this rhetoric seem very tangible.
They've really looked at carbon taxes and seem to be getting away with it; even though the BC government's own data shows that carbon taxes have done nothing to reduce emissions for the past 13 years. It's a mystery why it's never an election issue, especially when people keep complaining about the price of gasoline.
We need a photo of Mrs. Trudeau, Horgan and Cannings on each gas pump to remind us where much of the cost comes from.
Please, Mr. Cannings; it is always safe for the elderly to go out in hot weather. The key is adaptability and good judgment. All species, including humans, need to adapt to their environment instead of trying to change it. The elderly are fragile and suffer even more from any sudden changes, whether it is COVID, temperature or living conditions.
I am 74 years old and have walked many fields inspecting crops during the recent "thermal dome" crisis – and I survived.
The solutions are to start and end early and wear loose, light-colored clothing and a white hat; just like tree hunters do. Drink plenty of water, wear a wet scarf, walk slowly, and carry a cell phone to call for help before the nozzles peck your eyeballs.
John thompson
Kaleden
Childcare funding works well in Scandinavian countries
Mr. Editor:
Re: "Trudeau is in pre-election mode" (Letters Courier / Herald, July 10).
Guy Bissonette, in your recent letter, you made it clear that you were never a single parent who had to place your child (s) in dangerous care in order to be able to support them.
Expensive? Yes! How is it that other countries (Scandinavian, for example) can do it? Finland has the best education scores in Europe, and certainly much higher than ours, or the United States, and it offers its children the best publicly funded care so that parents can work.
Joy Lang
Penticton
A wide smile surely diminished her notoriously thin lips
Mr. Editor:
Do you want to hear a funny story? You can wait a lifetime for this to happen.
I was driving my Tacoma north on Glenmore Road near Cross Road on Union Road when I slowly, safely changed lanes from right to left as it narrowed to one lane ahead .
It's a truck. My wife will testify that I drive her with difficulty. In the rearview mirror, several lengths of the car behind, I saw a muscular black Mustang accelerating towards me.
He caught up and walked past me between me and the car in front after which the finger came out.
Then he did much the same with the car in front of him and the finger stuck out.
Suddenly the three of us all stopped and through all three windshields I could faintly see flashing red and blue lights!
The young rider had been seen from an unmarked RCMP SUV just ahead, the occupant of which had visibly followed the action in his rearview mirror.
As the officer walked back to the Mustang, the insults rounded them both and casually (smugly?) Continued on our way.
My broad smile has surely diminished my notoriously thin lips.
Douglas elmore
Kelowna