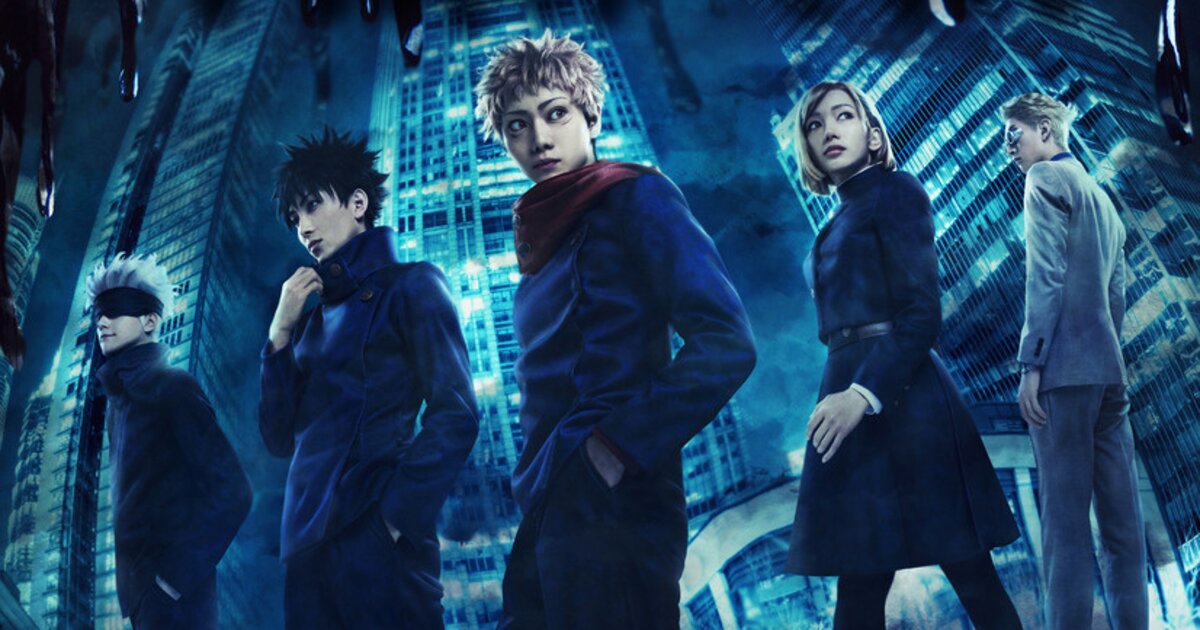 Live action game Jujutsu Kaisen reveals character visuals! | Event News
popular manga Jujutsu Kaisen The first-ever adaptation of the stage play has revealed performance dates as well as a main visual and a set of character visuals!
The play will run at the Galaxy Theater in Tokyo from July 15 to 31, 2022 and at Mielparque Osaka from August 4 to 14, 2022.
Ryuji Sato portrays Yuji Itadori alongside Kazuaki Yasue as Megumi Fushiguro, Erika Toyohara as Nobara Kugisaki, and Ryosuke Miura as Satoru Gojo.




Other cast members include Sara Takatsuki as Maki Zen'in, Fuma Sadamoto as Toge Inumaki, Takeshi Terayama as Panda, and Masanari Wada as Kento Nanami.




Check out the album under this post for the full set of visuals.
Created by Gégé Akutami, Jujutsu Kaisen follows Yuji, a high school student who chooses to join the Occult Research Club, despite his exceptional talent for athletics. When a cursed talisman is accidentally unsealed, Yuji swallows it and becomes host to the curse, which he must carry until he is able to kill it with himself.
The manga was first serialized in March 2018 and then received a 24-episode television anime series that aired from October 2020 to March 2021. Season 2 will air in winter 2023.
©Gege Akutami/Shueisha, Jujutsu Kaisen Stage Play Production Committee
Adapted with permission from Anime!Anime!