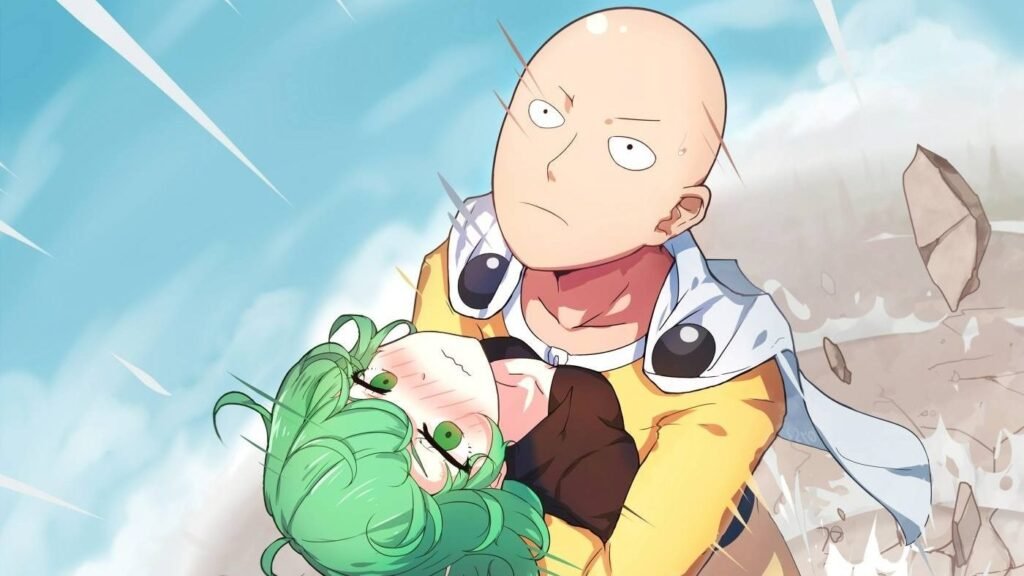 One Punch Man Season 3 Release Date, Cast & Characters, Plot – Everything We Know
Hello, Saitama fans! Are you excited to see your superhero again? Yes, it's true ! Good news, the creators dropped a hint of One Punch Man season 3 renewal on Twitter.
The Japanese franchise superhero anime show has garnered tons of positive responses from critics and audiences alike.
If you are an anime fan then you have to wait to get updates on One Punch Man Season 3. So, we are with a bunch of information about the upcoming season of One Punch Man.
One-Punch Man is a flagship level anime series that within days of airing on TV proved to be an instant hit.
All anime fans loved the concept of the series and they were simply amazed to see a super-powered superhero defeating tons of deadly villains with just one punch. While it might seem like a normal story, the franchise added the magical elements of quality animation, suspense, drama, and jaw-dropping action to make it a hit.
A punch
One Punch Man has become a favorite of all anime fans. They are curious to know more about season 3 and the future of the series.
The One Punch Man anime is based on a Japanese webcomic under the production of ONE. It was originally a manga that was turned into an anime, and due to the active support from the fans, the creators are trying to add new dashes of entertainment to the plot.
The popularity of the original manga in Japan was really crazy. Over 10 million copies of the manga have been sold, while it also secured its position in an Eisner Award nomination. Loaded with action, emotion, suspense and drama, One Punch Man presents an incredible and super entertaining journey for fans.
As season 2 is hitting the screens and garnering love from viewers, fans are clamoring for the third installment. So, will there be the third season of One Punch Man? Here's everything you need to know.
One Punch Man Season 3 Renewal Status – Will There Be A Third Season?
Fans have been hoping for One Punch Man's return with the third installment for a long time. But there was no update from the creator side.
However, a few days ago, the official One Punch Man Twitter account revealed an interesting article in Japanese, and we cracked it for you. The post reveals that One Punch Man Season 3 is underway and the creators are planning something big this time.
The third chapter has taken anime forums and social media by storm with tons of theories and rumors. But now, it finally looks like the creators are heading for the third installment.
More anime series to monitor,
Dragon's Blood Season 2 Characters
attack on titan season 4 part 2
Rick and Morty Season 6 Release Date
One Punch Man Season 3 Release Date – When will the new season drop?
One Punch Man Season 3 release date is not confirmed yet. Although it's been over four years, some of the main reasons for the delay have come to light recently. The new season has been delayed due to the change in the anime's cast and crew.
And like many other shows, One Punch Man Season 3 has also been delayed due to the pandemic.
As the franchise tries to get their hands on something new and change the team, according to reports, many fans have started a petition for the third installment of One-Punch to bring back the old team. As of now, the franchise's decision is still unknown.
Make sure to stay tuned as we will be coming with One Punch Man Season 3 official release date and more updates soon.
One Punch Man Season 3 Plot – What to expect from the new season?
Although the creators have yet to reveal the official synopsis for One Punch Man Season 3, we have some speculation in our pocket.
We witnessed how the Monster Association dominated the Season 2 chapter. However, the second season hardly focused on the group of crazy enemies. So let's jump to the official manga for reference for One Punch Man Season 3. The new season will mainly focus on the Heroes Association who are preparing for a deadly attack against their evil counterparts.
We'll see all of the major S-class heroes invade their own hideout and engage in one-on-one battles. So, in that case, One Punch Man Season 3 will be full of action and drama, complete with sensational dialogues.
One Punch Man Season 3 Trailer – Is there an official trailer or teaser?
As of now, there are no solid updates about One Punch Man Season 3. There are no trailers or teasers of the new chapter. But be sure to stay tuned as we will be delivering fresh anime news regularly.